We have a license to eliminate any and all of the following:

American Cockroach
, German Cockroach, 
Oriental Cockroach, 
Argentine Ants, 
Pavement Ants, 
Spiders, 
Moths, 
Beetles, 
Bees, 
Fleas, 
Crickets, 
Earwigs
, Wasps, 
Yellow Jackets, 
Rats, 
Mice, 
Silverfish, 
Pantry Pests
.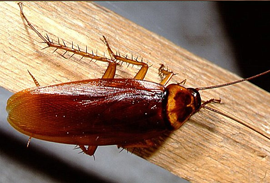 American cockroach adults grow to an average length of around 4 centimeters (1.6 in) and about 7 millimeters (0.28 in) tall. They are reddish brown and have a yellowish margin on the body region behind the head. Immature cockroaches resemble adults except that they are wingless. The insect can travel quickly, often darting out of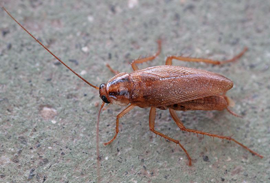 The German cockroach (Blattella germanica) is a small species of cockroach, measuring about 1.3 cm (0.51 in) to 1.6 cm (0.63 in) long; however, they are known to get bigger. They can be tan through brown to almost black, and have two dark parallel streaks running from the head to the base of the wings.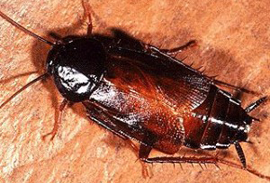 The oriental cockroach (also known as: waterbug and Blatta orientalis) is a large species of cockroach, measuring about 1 in (2.5 cm) in length at maturity. It is dark brown to black in color and has a glossy body. The female Oriental cockroach has a somewhat different appearance to the male, appearing to be wingless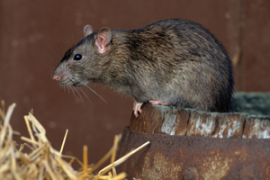 Rats are various medium-sized, long-tailed rodents of the superfamily Muroidea. "True rats" are members of the genus Rattus, the most important of which to humans are the black rat, Rattus rattus, and the brown rat, Rattus norvegicus. Many members of other rodent genera and families are also referred to as rats, and share many characteristics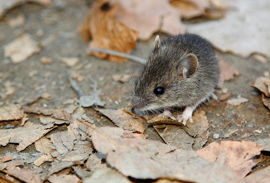 A mouse (plural: mice) is a small mammal belonging to the order of rodents. The best known mouse species is the common house mouse (mus musculus). It is also a popular pet. In some places, certain kinds of field mice are also common. This rodent is eaten by large birds such as hawks and eagles.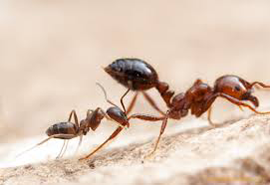 According to research published in Insectes Sociaux in 2009, it was discovered that ants from three Argentine ant supercolonies in America, Europe, and Japan, that were previously thought to be separate, were in fact most likely to be genetically related. The three colonies in question were one in Europe, stretching 6,000 km (3,700 mi) along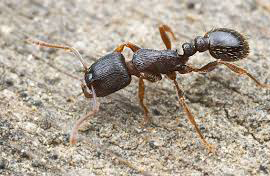 The pavement ant, Tetramorium caespitum, is a common household pest. Its name comes from the fact that colonies usually make their homes in pavement. It is distinguished by one spine on the back, two nodes on the petiole, and grooves on the head and thorax. The species is native to Europe, but was introduced to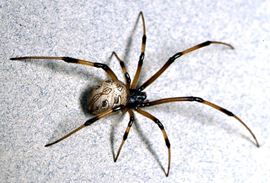 Spiders (order Araneae) are air-breathing arthropods that have eight legs, and chelicerae with fangs that inject venom. They are the largest order of arachnids and rank seventh in total species diversity among all other groups of organisms. Spiders are found worldwide on every continent except for Antarctica, and have become established in nearly every habitat